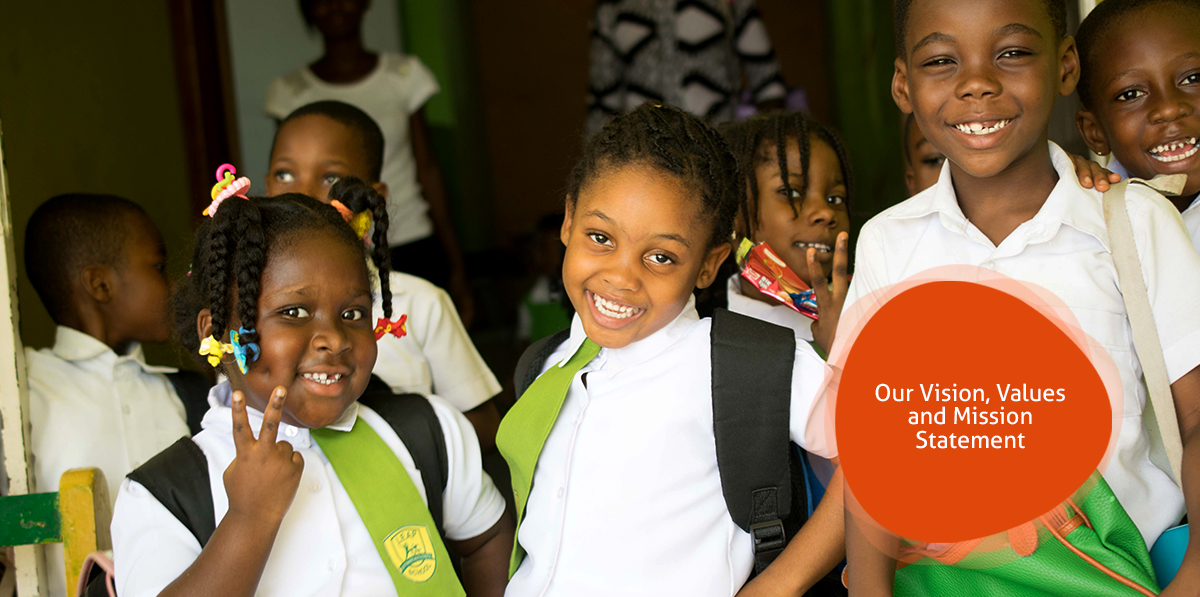 At the LEAP schools we believe that all children are equal and given the necessary guidance, they will excel in their capabilities. We strive therefore to provide children with:
• A positive foundation for learning – an atmosphere of love, encouragement, and acceptance
• Developmentally appropriate gross and fine motor activities
• Experiences to promote imagination – Themes that stir enthusiasm through the use of varied mediums (paint, movement, drama, music)
• Reading readiness skills – exposure to a wide range of reading material: fiction, non-fiction, poetry
• A personal sense of responsibility – creative hands-on activities which foster cooperative play and respect for individual learning styles
• Tools for mathematical and scientific thinking
Vision
To model a modern and standard educational facility where children will develop life skills which will enable them to strengthen their communities and cultures; through teamwork between staff, students and parents.
Our goal is to provide a standard educational facility that can lift children into their full potential in life
(Leading to Enhance Abilities & Potential – LEAP).
Our motto is 'Little steps into Big steps'.
Mission
To provide a standard educational experience through the integration of academic, moral and socio-physical training in a nurturing and fun-filled environment.
Core Values
Love – one for everyone and everyone for one.
Respect – value for every individual.
Positivity – persevere to get the best in everyone and in everything.
Our Philosophy
Our philosophy is based on Love, Respect and Positivity
All children will be loved and cared for in a positively reinforced learning environment that promotes exploration and interaction. Social skills (sharing, getting along with others, respecting others; less TV watching), emotional growth (positive self-concept), intellectual reasoning (think, reason, question, experiment), physical development (gross/fine motor concepts as well as sound health, safety, and nutritional practices) are critical components of our curriculum.
Teaching the children to be loving, happy, patient, kind, gentle, and forgiving will ensure strong character traits and will ultimately train our children to become leaders. Under no circumstance will a child under our care ever be ridiculed, humiliated, or subjected to any form of corporal punishment.